Fly Camp
CAMP UNDER THE STARS
LOCATION VARIES TO FOLLOW THE GAME
To the remote South East is where set up our Fly camp, called a fly camp as it is erected specially for you and moves depending on the best areas for game.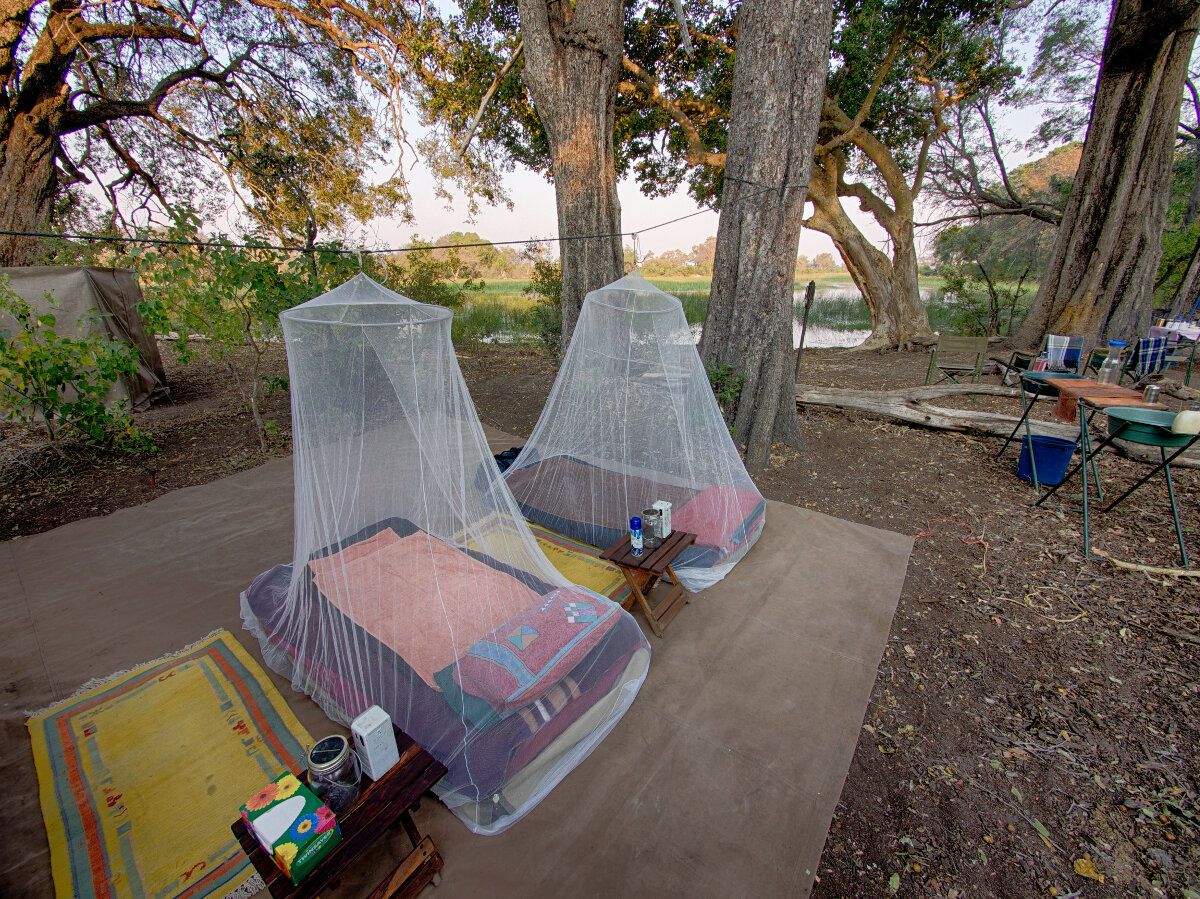 This is an ideal opportunity to see some of the more unusual residents of the delta, we have had wild dog denning close to this camp.
Many species are seen early morning or late afternoon when they come to drink from the river.
The term 'fly camp' means temporary camp easily moved (from the days when you moved your fly sheet rather than your whole tent).
For the 10 night safaris Fly camp offers bedrolls and mosquito nets. Wash Stands, bush toilets and bucket and pulley showers. This is a mobile camp and it follows the action. A 10-night safari is for the adventurous traveller.